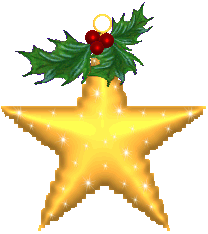 Thanks to Publishers Weekly for the second star for this fabulous holiday anthology edited by Stephanie Perkins!
Cute boys, mistletoe, counting down to the midnight kiss on New Year's Eve—there's no shortage of cozy setups for holiday romance in this captivating collection of short stories by a dozen of today's top YA authors. Readers will also find a broad cross-section of other emotions and relationships in these tales about the significance of varied holiday traditions. Jenny Han delivers a fantasy-tinged entry about a Korean girl left as an infant in Santa's sleigh, who is now the only human girl at the North Pole (and crushing on a cute elf). Kelly Link delves into supernatural territory, featuring a mysterious Christmas Eve visitor in an elegantly embroidered coat. And the Jewish narrator of David Levithan's story undertakes a wild nighttime mission, donning a Santa suit to help preserve a sense of Christmas magic for his boyfriend's young sister. A rare seasonal treat. Ages 13–up. (Oct.)
Do feel free to pre-order a copy for your seasonally appropriate reading pleasure!